As another Future Friday dawns upon us, a question lingers: What's next on the horizon for Bitcoin miners? The answer might just lie in the upcoming 2024 release of Canaan's Avalon A14 Series. Slated for release in Q1/Q2 of 2024, this miner series promises a blend of high efficiency and hashrate at a competitive cost. But to grasp the Avalon A14's potential, let's dive deeper into the landscape, especially the challenges posed by industry giants like Bitmain's S19 XP and Whatsminer's M53 series.
A Glimpse into the Past: Avalon's Legacy
Canaan has always been a trendsetter. Rewind to 2013, and they were pioneering the world's first consumer ASICs for Bitcoin mining. Fast forward to today and Canaan continues to remain in the headlines, recently unveiling the Avalon A14 Series at the "Avalon Bitcoin & Crypto Day" conference in Singapore. The Avalon A14 Series will consist of the air-cooled A1466 and the immersion-cooled A1466l.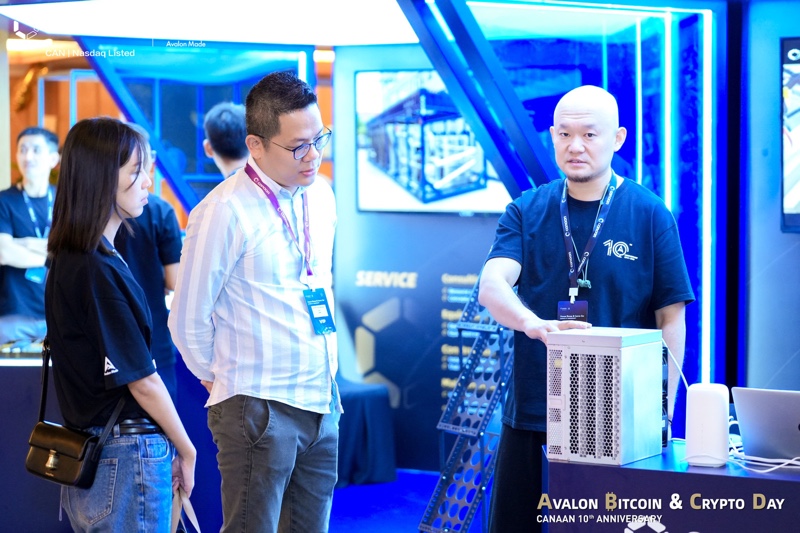 Avalon A1466: Air-Cooled Efficiency
The Avalon A1466 is a testament to Canaan's dedication to sustainable and efficient mining. This air-cooled ASIC boasts a hashrate of 150 TH/s and an energy efficiency of 21.5 J/T. There's also a 135 TH/s model with an efficiency of 24.5 J/T. At competitive list prices of $15.88 and $13.88 per terahash respectively, they underscore Canaan's commitment to delivering power-packed yet affordable mining solutions.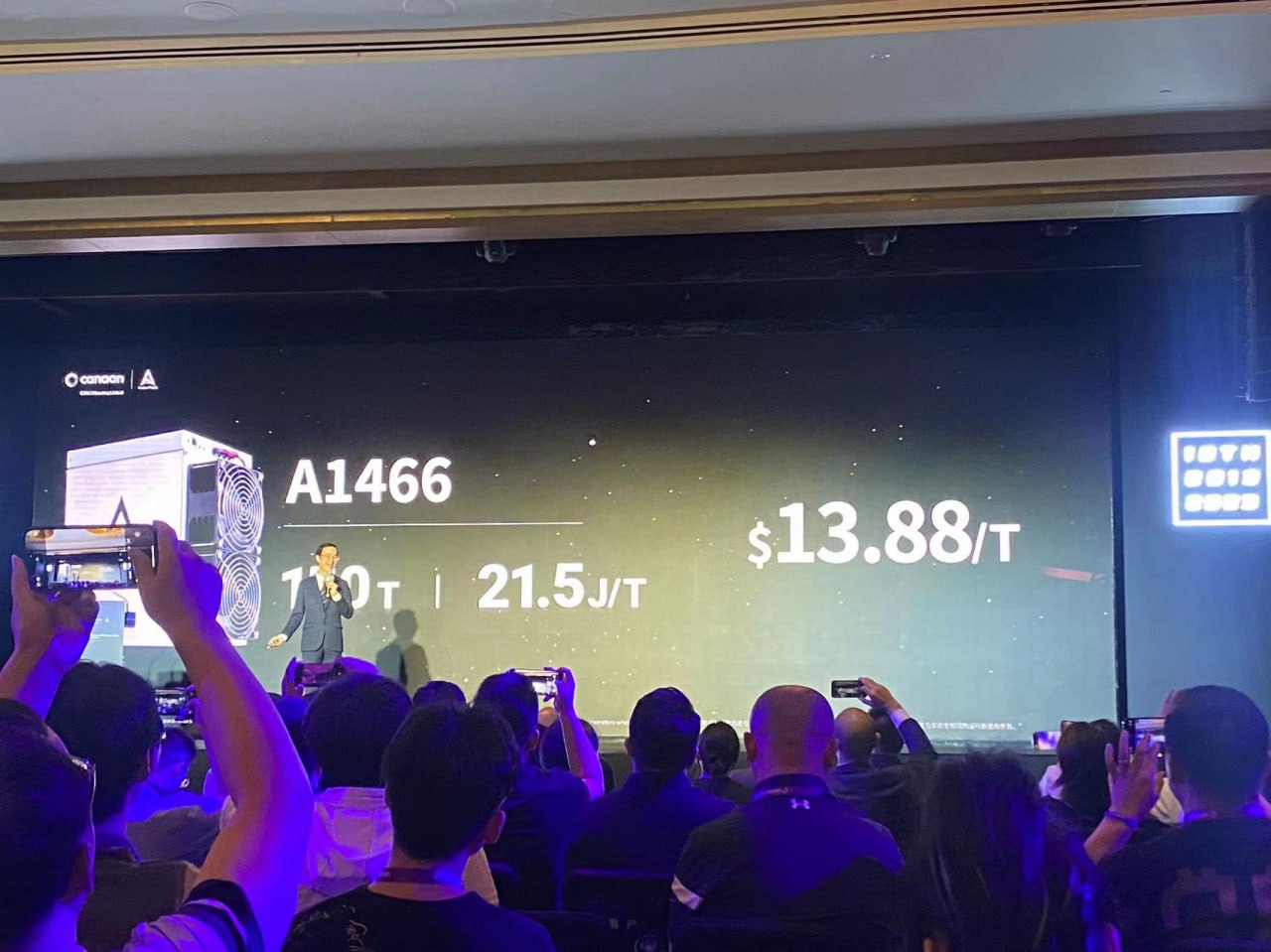 Avalon A1466I: Cost Effective Immersion
The A1466I is the epitome of cost effective immersion mining. It achieves a formidable hashrate of 170 TH/s and an energy efficiency of 19.5 J/T. There's also a 160 TH/s immersion model with an efficiency of 20.5 J/T. Their list prices are $19.99 and $16.88 per terahash respectively.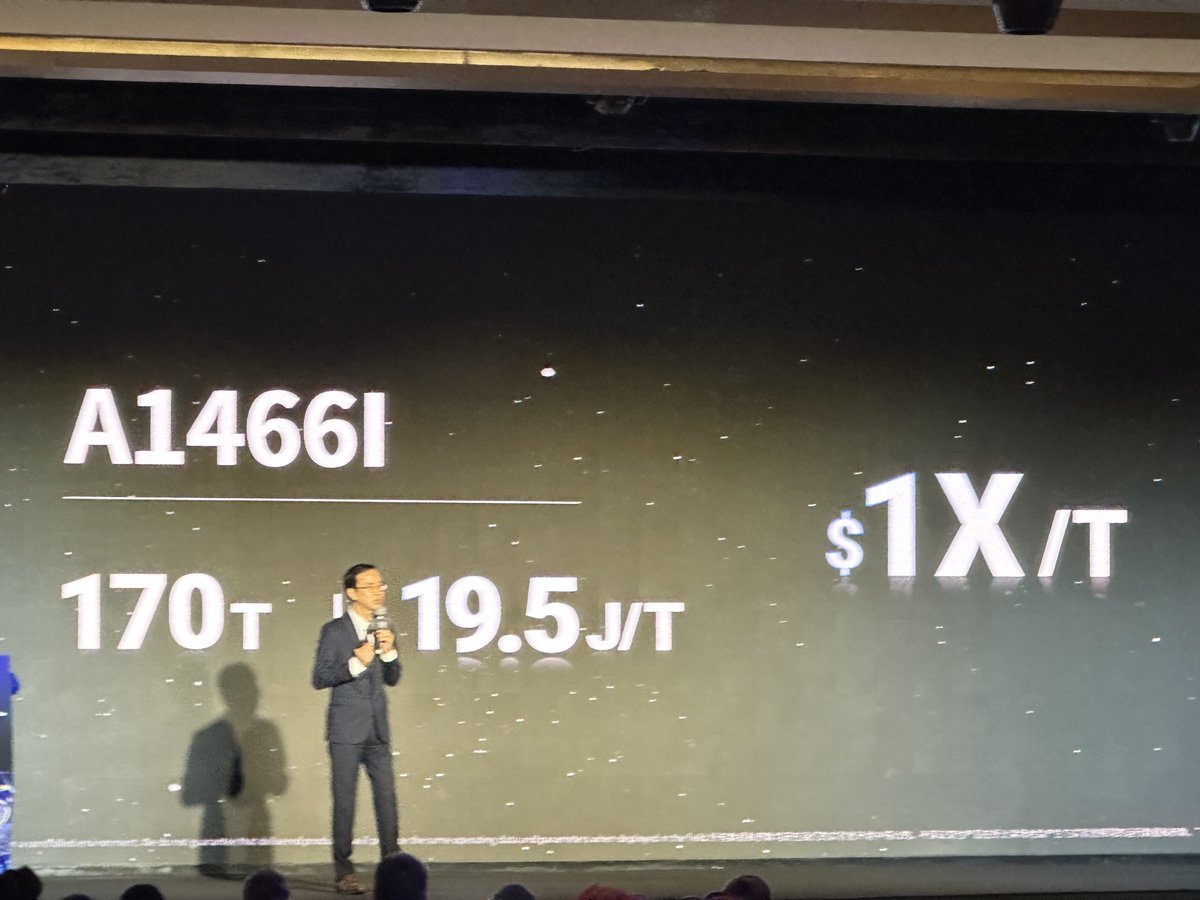 The Competitive Landscape: Avalon A14 vs. The Titans
Bitmain's Antminer S19 XP, launched with much fanfare in 2021, and is undeniably a force to reckon with. With a hashrate of 140 TH/s at an efficiency of 21.5 J/T it's one of the most efficient air-cooled ASICs. But it's not without its flaws, notably the reliability issues that have plagued its reputation.
Enter Whatsminer with their M53 series. These models, with efficiencies of 29J/T, come in various hash rates from the 118 TH/s all the way up to 228 TH/s. Pitted against the Avalon A14 series, Canaan's offerings shine brightly. With superior efficiency and aggressive pricing, they're poised to challenge and possibly overshadow both Bitmain and Whatsminer.
Market Implications: A Brewing Price War?
The launch of the Avalon A14 series might just be the catalyst for a major market shakeup. With Canaan setting new benchmarks in pricing, industry titans like Bitmain and Whatsminer could be forced to rethink their strategies. This brewing price war, while a challenge for manufacturers, could usher in an era of affordability for miners worldwide.
Pre-Order Information
For those looking to pre-order the A1466 from Canaan, follow the steps below:
Reach out to Canaan's dedicated team at buy@canaan.io.
Seal your intentions with an MOU.
Lock in your order with a $1 per terahash deposit by 21st September 2023.
With a minimum order hashrate of 480 Petahash, Canaan beckons those ready for the next wave in Bitcoin mining.
As this Future Friday reflection draws to a close, the Avalon A14 series looks to stand out as a symbol of progress, embodying Canaan's unwavering dedication to innovation, efficiency, and the global mining community. As the mining industry waits to see the feedback and effects on the market upon their release, the Avalon A14 series promises to shake things up.
Stay connected with the latest industry updates by following our daily blog. Whether you're embarking on your mining journey or are a seasoned miner, AsicZ.com is your trusted partner. Offering a diverse range of Bitcoin miners and our industry-leading MaaS (Mining as a Service) with power rates under .03/kWh, we're committed to ensuring your mining success.
Future Friday: Canaan's Avalon A14 Series